NETHERWORLD Haunted House is a walk-through dark attraction filled with terrifying live actors, amazing special effects, and incredible monsters.
Thanks for a GREAT season! See you September 2014!
​
NETHERWORLD Giftshop Open For Christmas Shopping!
Mark your calendars…The NETHERWORLD Haunted House gift shop will be open on Saturday(s) December 14th and 21st from Noon till 5:00pm for all of your strange and unusual shopping needs!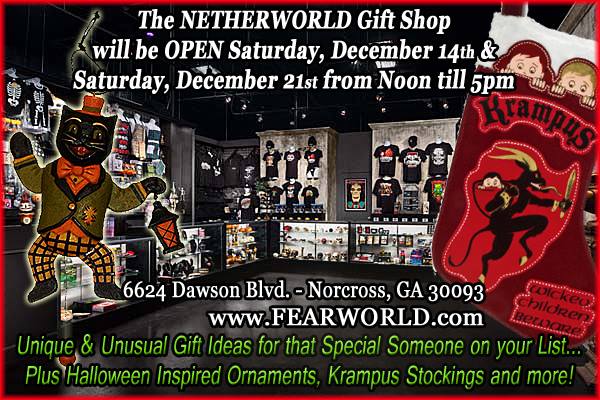 NETHERWORLD 2013 Warp Party Video with Sliders!
A little taste of NETHERWORLD Haunted House 2013 as we slip into the off season… With lots of sliders thrown in for good measure!
<< Visit the Netherworld News Blog for More Stories