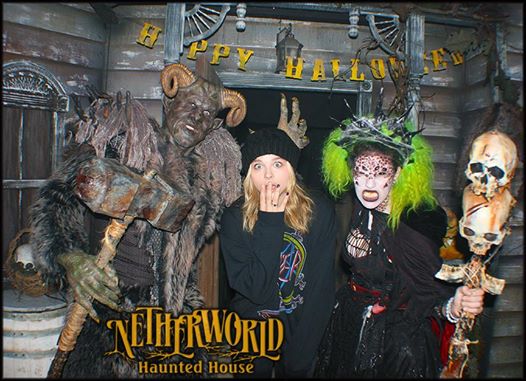 We were thrilled to have the amazingly talented Chloë Grace Moretz stop by Netherworld Haunted House for a visit! You've seen her in Carrie, Kick-Ass, Dark Shadows, Hugo, 30 Rock and in lots of other projects…her list of credits is already beyond impressive and she's just 17.
Thanks for stopping by for a scream Chloë!
Come see what Chloë and so many others are screaming about this October…and see for yourself why Netherworld was recently rated the #2 Haunted House in America by Yahoo Travel and why they said that Netherworld has "elaborate sets and special effects worthy of a Disney attraction!".
Netherworld is OPEN TONIGHT and EVERY NIGHT thru November 2nd plus two additional nights on November 7th & 8th!
Chloë is currently shooting The 5th Wave…learn the story behind this soon to be sci-fi blockbuster (where Chloë's character Cassie Sullivan tries to save humanity when an alien invasion decimates the world's population) at www.the5thwaveiscoming.com/
#chloegmoretz @ChloeGMoretz