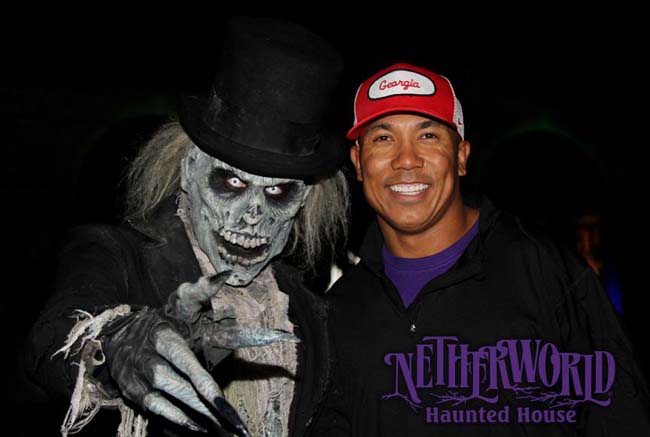 Superbowl 40 MVP, Dancing with the Stars Season 12 Winner, NBC Football analyst and future NFL Hall of Famer Hines Ward dropped in for a good scare at Netherworld Haunted House!
Even the great blocking receiver himself could not dance his way out of a huddle with The Collector!
Come see for yourself why Netherworld is The Place to get your Halloween Season Scare On!
Netherworld is OPEN TONIGHT & Every Night thru November 3rd. Buy Tickets Now at http://bit.ly/NetherworldTix