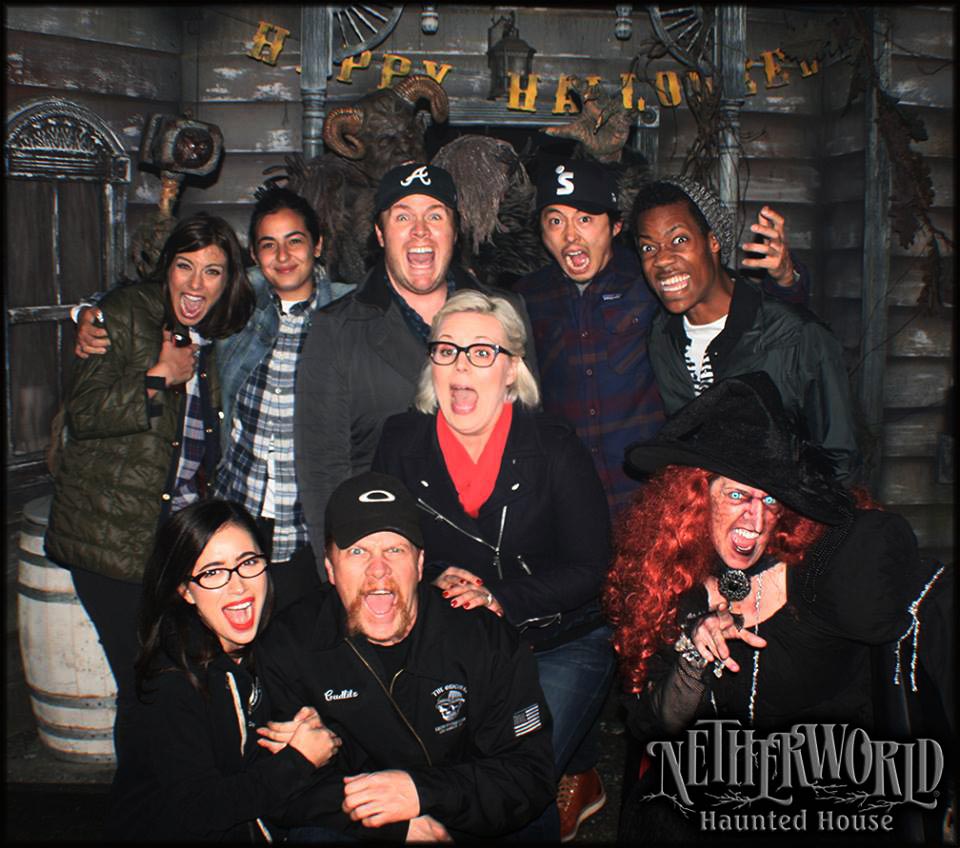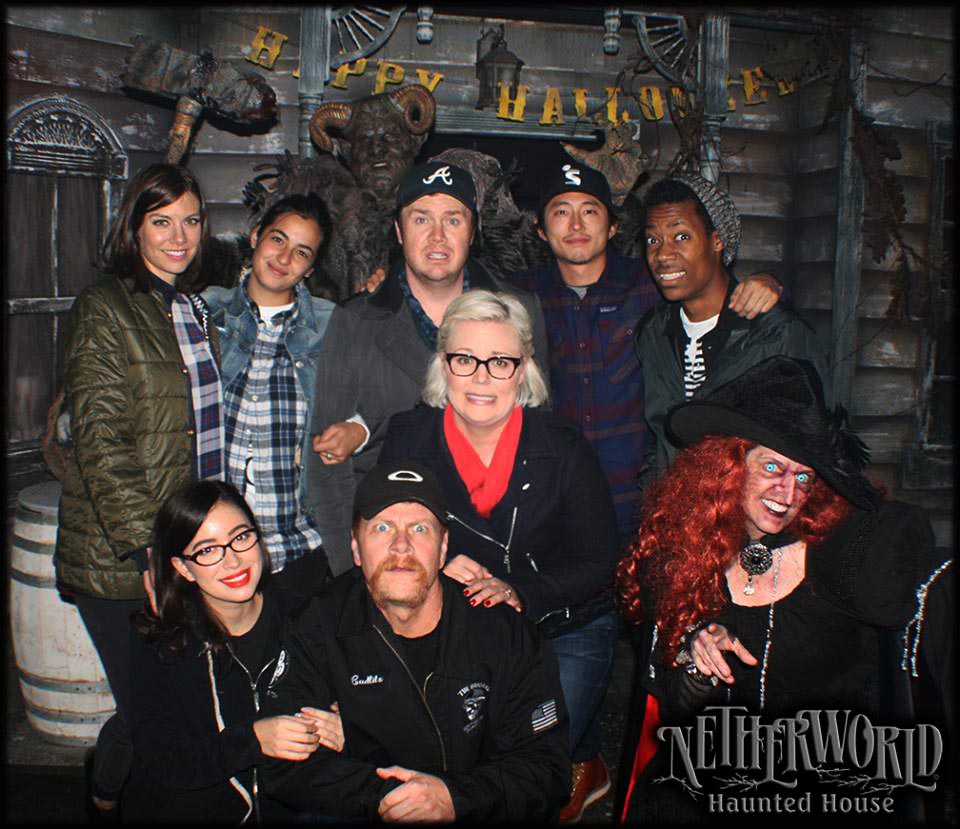 The Walking Dead was well represented at Netherworld Haunted House last night. Steven Yeun, Alanna Masterson, Michael Cudlitz, Josh McDermitt, Lauren Cohan, Tyler James Williams and Christian Serratos all came out for a good scream!
They were all really warm and genuine and all were clearly such good friends. It was great to see them having such a good time together and to hear them talk about their journey through the Netherworld.
Josh had never been to a haunted house before and said he loved it…check out his Twitter page (@JoshMcDermitt) to hear what else he said. Alanna posted similar sentiments on her Twitter (@lightbrigade) and Lauren said that Netherworld was "The best haunted house I've ever been to! The best, the best, the best, the best!" When asked if we could quote her on that, she said "absolutely" and then Alanna and Christian said simultaneously "You can quote all of us!" Seems like a good time was had by all!
So glad we were able to offer the cast of our favorite TV show a respite from the rigors of the zombie apocalypse! And it was nice to give them a fright for once…considering all of the near heart attacks they've given us!
Come see for yourself what the zombie killers were screaming about!
Netherworld is OPEN TONIGHT and Every Night thru November 2nd then two more nights on November 7th and 8th.
Don't forget, The Walking Dead is on AMC on Sundays at 9/8c
Netherworld Haunted House
6624 Dawson Blvd. – Norcross, GA – 30093