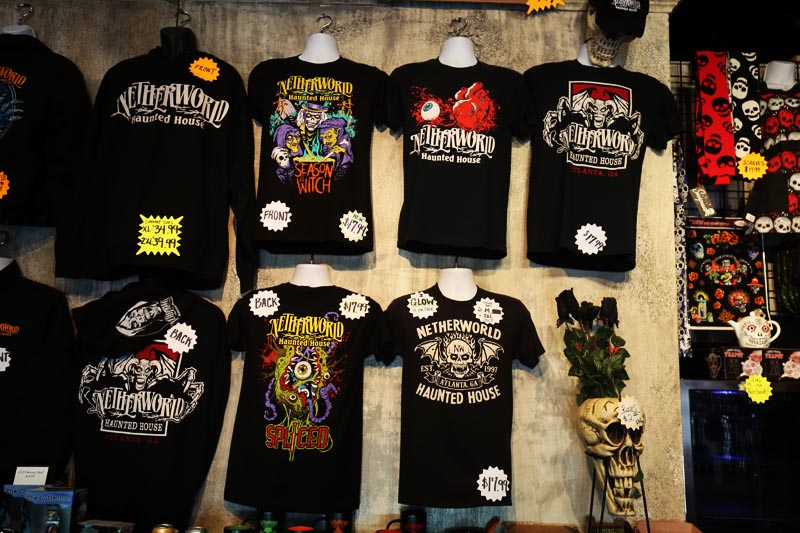 Since it's near impossible to escape the barrage of Black Friday ads that keep popping up, we thought we'd chime in and offer a unique suggestion for those folks on your shopping list with a bit more…shall we say, original tastes.
Swing by the Netherworld Haunted House Gift Shop this weekend for all kinds of unique items…everything from macabre household items and garden ornaments, to nostalgic Halloween related items, to cool ornaments (Bigfoot, Krampus, Jack-O'-Lanterns, and of course the loveable Christmas Pickle)…we even have creepy holiday gift wrap and a Krampus stocking!
Netherworld is Open Just Two Final Nights in 2014…this Friday and Saturday, November 7th and 8th!
Come join us for some scares and get some folks crossed off your holiday shopping list while you are at it.
For more info on Netherworld or to purchase tickets now, visit HERE
To see more gift shop items click HERE