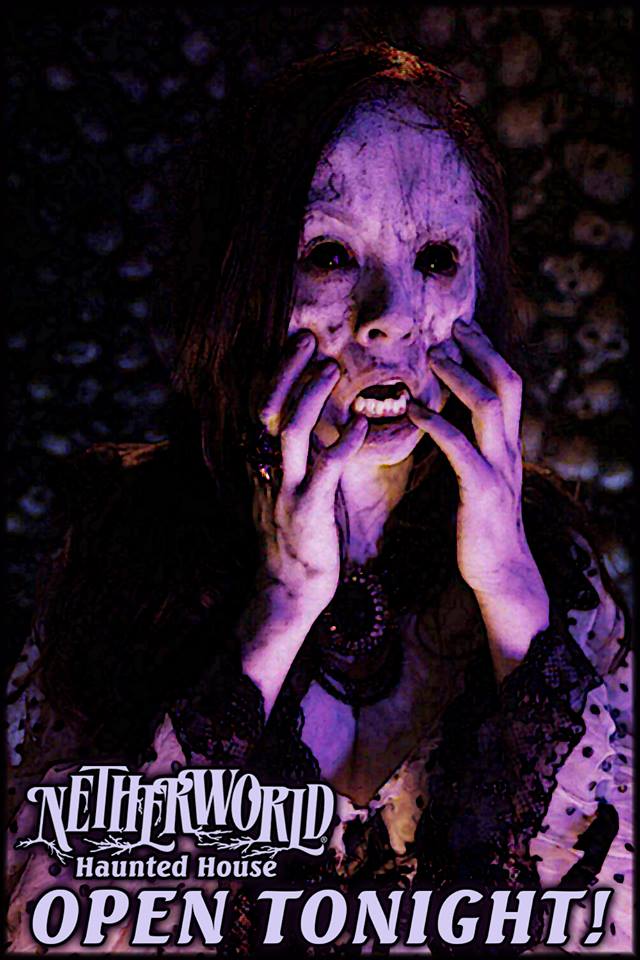 NETHERWORLD IS OPEN TONIGHT!
If you plan on joining us this weekend, remember that if you Buy Online, combo tickets for entry into both THE ROTTING and VAULT 13: UNEARTHED are just $20!
This is special online only pricing and once the doors to the Netherworld creak open at 7pm on Friday the 25th…these specially priced tickets will be no longer.
These and All Other Netherworld Haunted House 2015 Tickets Are Now Available for purchase on our website or by visiting http://bit.ly/NWHHtix
Bring on Haunt Season #19 for Netherworld and our band of resident creatures…The Netherspawn!!
OPEN This Weekend:
Friday, September 25th and Saturday, September 26th from 7pm – 11pm
Then OPEN EVERY NIGHT from October 2nd thru November 1st. Hours vary – See the calendar or click here for more details