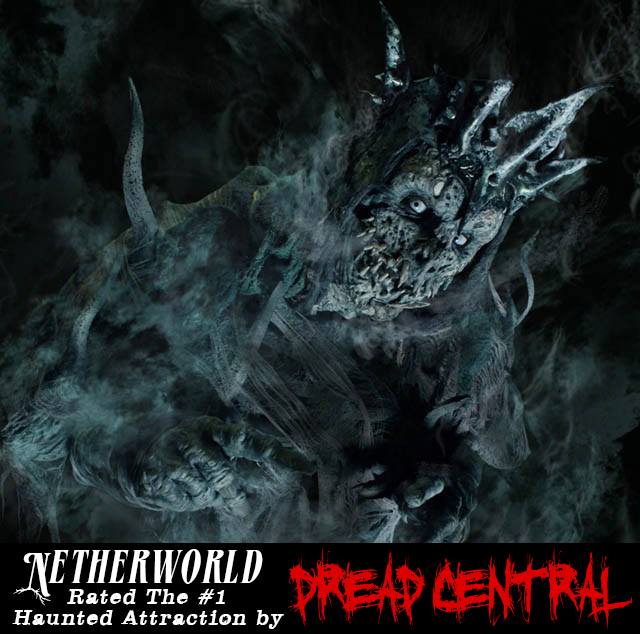 NETHERWORLD Haunted House was just named The #1 Haunted House in America by Dread Central on their "Terrifying Top 13 Haunted Attractions" list! This is a huge thrill as Dread Central is an absolute authority on all things horror…If it's got something to do with the dark and horrific, you'll find it on Dread Central.
Read the full article here: http://bit.ly/DreadCentralTop13
An extra special thanks goes out to our amazing cast and crew, The Netherspawn, since it was our "freaky actors and gut-wrenching makeup" that helped propel Netherworld to the top spot.
Netherworld is located at 6624 Dawson Blvd. – Norcross, GA 30093 and is OPEN TONIGHT and EVERY NIGHT thru Nov. 1st…plus two additional nights on Nov. 6th and 7th