The 2016 Haunted Attractions at Netherworld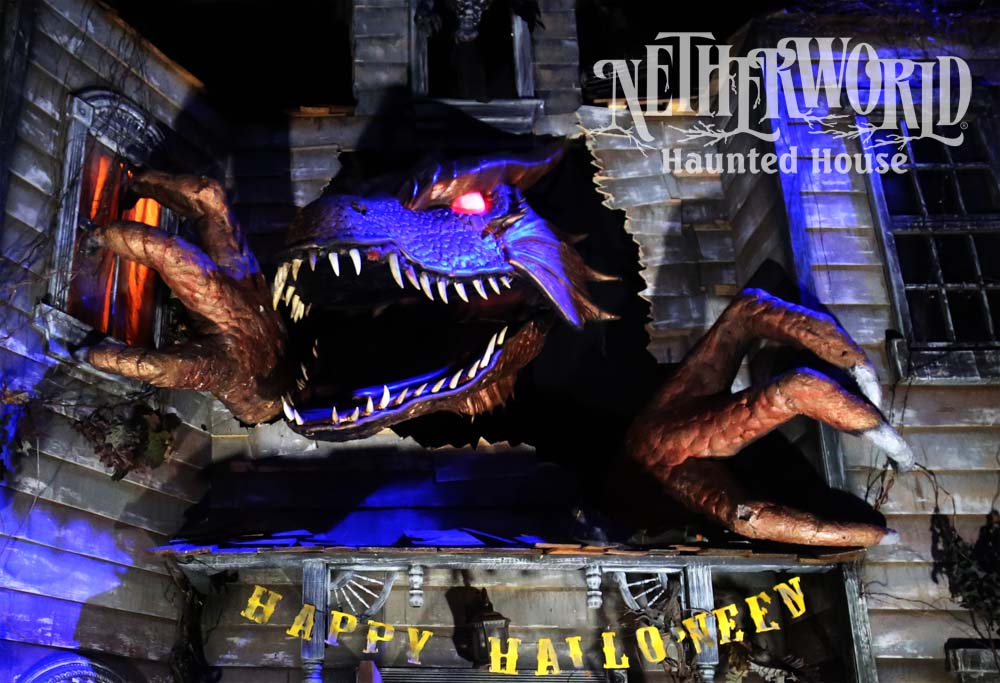 What Will Rule The NETHERWORLD?
Horrors released from the unknown threaten our world and only the return of ancient MONSTERS can defeat them! Celebrate 20 years of NETHERWORLD Haunted House with a nightmarish adventure you will never forget!
This Year Featuring: The Flying Angel! The Lair of The Sea Witch! The Feasting Vampires! The Goloth Invasion! The Attacking Harpy! The Transformation Chamber! The Cavern of The Werewolves! The Blood Beast of the Arena! The Boogeyman's Return! The Chapel Of The Gargoyles! The Cyclopean Soul Eater and The Doom Stone Unearthed! Experience an incredible avalanche of never ending horrors sure to shock during NETHERWORLD'S 20th year celebration!
---


Can You Escape a Nuclear Meltdown?
The crazed artificial intelligence PROTEUS demands that the Mangler create him a "bride" or he will destroy the world with the massive arsenal of VAULT 13! Can the chaos be stopped or will mutations, aliens, robots and nuclear destruction be unleashed on an unsuspecting planet?
This year featuring: The Xenomorphic Terror! The Collapsing Missile! The Blast Off Inferno! The Bride of Proteus! The Melting Core! The Radioactive Roach Infestation! The Mega Slammer! The One Million Volt Tesla Coil! The Spinning Kill Floor! Machine Gun Zombies! Crazed Automatons and the return of the Toxic Foam Room! Total Terror and SCI-FI Thrills Reign during NETHERWORLD Haunted House's 20 Year Celebration!