Opening Weekend at NETHERWORLD!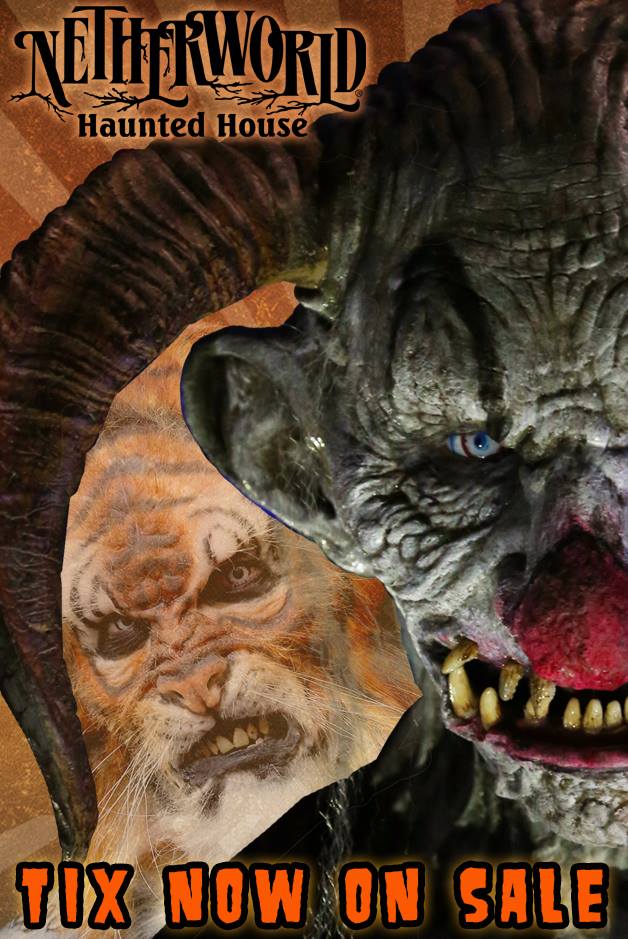 Netherworld Haunted House Tix are Available Now at bit.ly/HauntTix
Get the "Opening Weekend Saver" and take advantage of discounted pricing when you visit on either Sept. 22 or 23…just $20 to experience both Primal Scream AND Mr. Grendel's 3D Funhouse of Horrors…no coupon code needed! This deal is only available through 11:59pm on Thursday Sept 21st…once the calendar flips to the 22nd, this deal will be gone!
Netherworld is open Fri/Sat Sept. 22-23, Every Night from Sept. 29 through Halloween then our Final 3 Nights (EVER in our Norcross location of 20 years) will be Nov. 3, 4 and 5.
Netherworld Haunted House is located at 6624 Dawson Blvd. – Norcross, GA – 30093
Also, Don't Miss Our Newest Venture, Escape The Netherworld located at 2076 West Park Place Blvd. – Stone Mountain, GA 30087 – Visit www.EscapeTheNetherworld.com to learn more!