Tonight, Sunday November 3rd is the final night of 2013 for NETHERWORLD!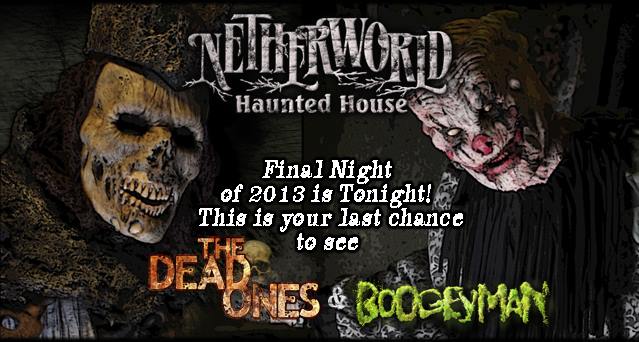 This is your very last chance in 2013 to see for yourself why The Travel Channel said that "Netherworld, in Atlanta, GA is the most horrifying haunted house in the Nation, boasting the biggest and baddest animatronics, insanely elaborate sets and the A list of haunt actors…Netherworld has more scares per square foot than any other haunt on earth!"
OPEN TONIGHT! Sunday, November 3rd…
after that, we will not re-open again until next September.
Buy Tickets Now at http://bit.ly/NetherworldTix