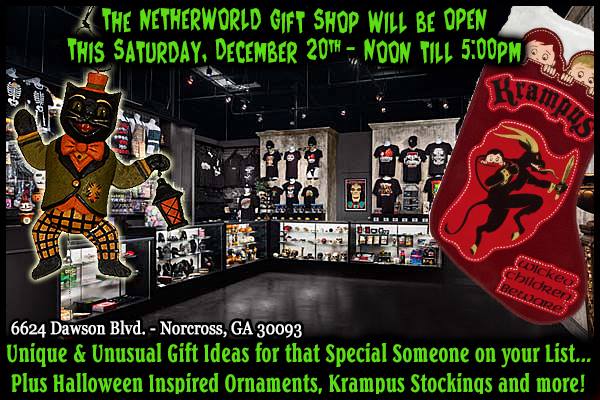 Still have some last minute shopping to do?
If so, the Netherworld Gift Shop is Open this Saturday, December 20th, from Noon till 5pm.
We've re-stocked many items that we sold out of during the haunt season and have even gotten in some new stuff just in time for the holidays!
So if you have some names on your list that just won't settle for the mundane, come on in this Saturday for a unique shopping experience.
Check out bit.ly/NWHHgiftshop for a sampling of the kinds of things we stock. **Please note that due to high volume Halloween sales and the inability to get some items back in stock…certain items pictured may not be available, but still lots of fun stuff to choose from.
Hope to see you all on Saturday!