NETHERWORLD Haunted House is a walk-through dark attraction filled with terrifying live actors, amazing special effects, and incredible monsters.
Closed For 2015. See You Next Halloween Season!
​
​
​
2016 NETHERWORLD Themes Announced!
We're excited to announce the themes for our 20th Season of Screams!
First, horrors are released from the unknown and threaten our world…only the return of ancient MONSTERS can defeat them!
Then venture if you will into VAULT 13: MELTDOWN! Can the chaos be stopped or will mutations, aliens, robots and nuclear destruction be unleashed on an unsuspecting planet?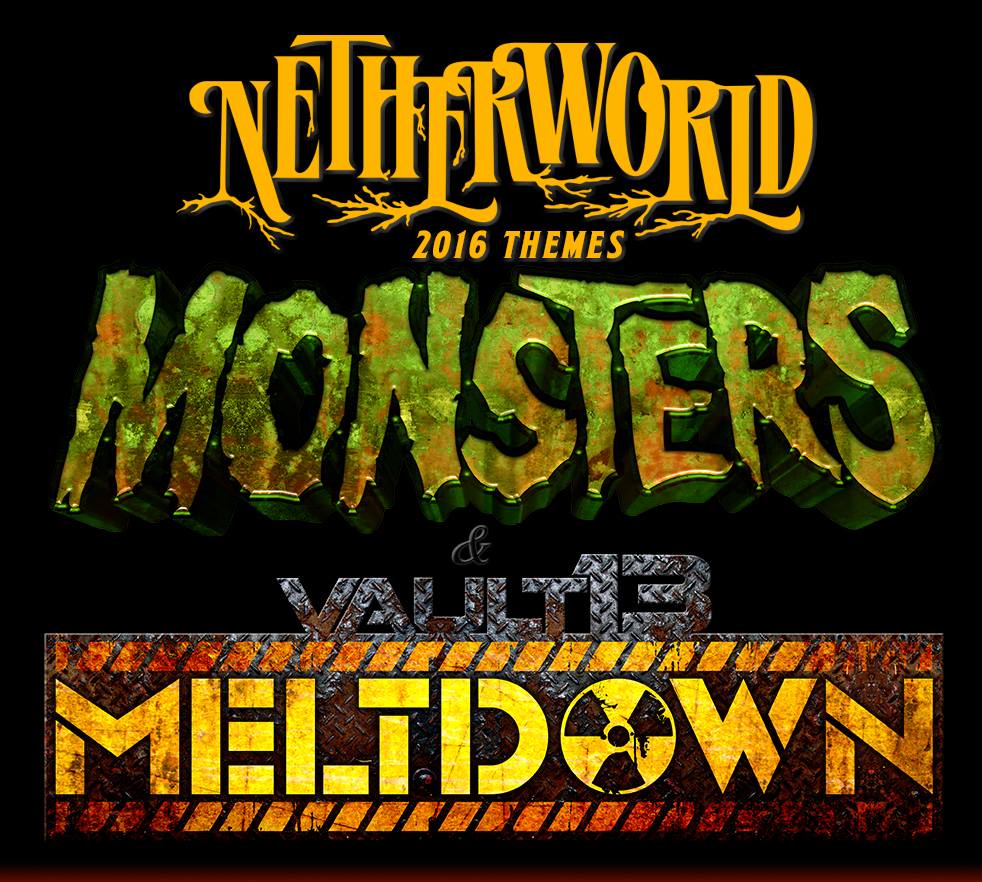 A new creation of the Mangler! But what is her sinister purpose?